This achievement represents a very important advance for the international recognition of the quality of USACH FAE MBA program.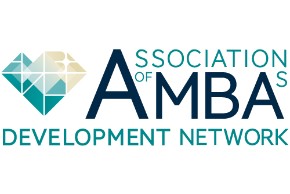 With the confirmation of the acceptance of USACH MBA program in the "AMBA Development Network", one of our program development projects becomes a reality. This means to go forward in the consolidation of the international recognition of the prestigious British agency of accreditation of MBAs (AMBA).
"This recognition is a reward for the effort of years in which our MBA has been consistently consolidated in Latin American rankings, thanks to the joint work of the administrative staff and academics that make up the program." We can affirm that international recognition is deserved by all the work that positioning this master's degree has implied, "says Francisco Castañeda, director of the USACH MBA program.
The AMBA Development Network (ADN) is an organization that supports and promotes business schools that have long-term educational projects and continually seek to improve their quality in postgraduate education in management. The fundamental mission of ADN is to enhance the quality and growth of administration and management education for students as well as alumni of the MBA programs they support.
"The fact that our program has been accepted as a member of the ADN gives us the credibility and support of an organization that recognizes the growth potential of our program in teaching quality and we also share with ADN our mission to give our students an equitable access to quality education in the area of management ", concludes Castañeda.